My Own Odyssey
Shi Lei solo exhibition
2018.12.08 - 2019.01.03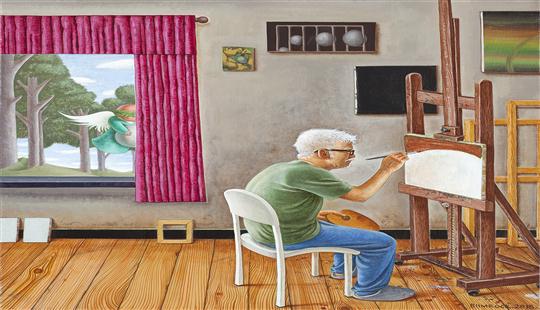 The works for this exhibition were painted from October 2015 to November 2018. During this period, my life and creation have undergone several big changes: I was on my own odyssey of farewelling.

At the beginning of 2017, I moved from Chongqing to Beijing. The geographical change from a closed and narrow environment to a definitely more open and more diverse space means a kind of "farewell" to me. On the other hand, for art creation, I said goodbye to my familiar methods, changing my art expression from a lyrical and literary to a conceptual and suggestive way, I also tried to break through my confirmed academic technical language at the same time. These structured another kind of "farewelling" to me.

All the "farewells" turned into pictures rich in fable in my recent painting practices, on "My Own Odyssey".